Kari Gran secures retail deal with Sephora
In a retail deal with Sephora in the US, Lip Whips will be stocked in 300 stores
Seattle-based eco-luxe brand Kari Gran has secured a retail deal with Sephora in the US.
The natural beauty brand will see a selection of its popular Lip Whips product stocked in 300 Sephora stores by the end of April in the retailer's Beauty on the Fly section. Lisa Strain, Co-Founder of Kari Gran, said: "Having launched just a few years ago, this is a huge step for our business to have been invited to the party by Sephora." She added: "We believe this is a testament to the growing consumer demand for all natural products with good-for-you ingredients."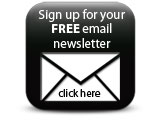 Kari Gran was founded in 2011 after Gran suffered from an autoimmune thyroid disorder that led her to question the toxins in her beauty products. "The EU has already adopted eco-friendly beauty products as the norm for quite some time and now we are seeing the change take shape here in the US and we're proud to be a part of it," she said.
Companies