Karl Lagerfeld launches fragrance on Instagram
VIP launch party to be shown on Instagram
By Siebbi via Wikimedia Commons
Karl Lagerfeld has announced details of VIP Instragram parties held to celebrate the launch of his new fragrance, Private Karl.
Using the Private Klub website, consumers will be able to throw their own 'private party' with friends. The site includes tips and ideas for the party including a selection of "DressKodes" in-keeping with Lagerfeld's personal brand: Black & White, Gold & Strass or Urban & Silver.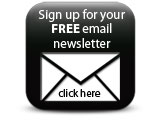 The fragrance range includes varieties for men and women. Both are said to celebrate "youth, life, optimism and the VIP guest list". The female scent is a floriental with top notes of lemon and rose, whilst the male version has a modern feel with top notes of pineapple and cinnamon.