Karl Lagerfeld to partner with ModelCo in 2018
ModelCo's Founder believes the future collaboration will produce the "most coveted beauty collection of 2018"
World-renowned fashion designer Karl Lagerfeld is releasing a Limited Edition Colour Cosmetics Collection with Australian beauty brand ModelCo next year.
The exclusive Karl Lagerfeld + ModelCo colour collection will feature a range of collectable products that are described as offering 'illuminated beauty'.
ModelCo has revealed its new collaboration will feature smart, modern and iconic beauty products that combine the designer's creative flair with the brand's trend-setting formulas.
Shelley Sullivan, Founder and CEO of ModelCo said: "This super fun, highly coveted and collectible collection will combine our high-quality formulas and innovative technical packaging with Karl Lagerfeld's unmistakable artistic aesthetic that's sophisticated, modern and cool."
She added: "We are honoured to partner with Karl Lagerfeld, one of the world's most renowned and iconic names in design, and make this the most coveted beauty collection of 2018."
Pier Paolo Righi, CEO of Karl Lagerfeld said: "We look forward to developing the collection and combining our signature DNA with innovative, cutting-edge beauty products for all women."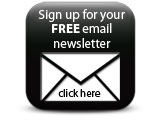 The products will be available globally through Karl Lagerfeld's stores and at karl.com as well as via ModelCo's global retail stockists and at modelcocosmetics.com.
Companies