Kat Von D Beauty reveals largest Lolita palette to date
Comprising 18 shades in matte and shimmer finishes, this is the fourteenth product to join the Lolita range
Kat Von D Beauty has revealed its second Lolita eyeshadow palette.
Featuring 18 shades, the new Lolita Por Vida product (£45) is the largest palette in the range and features matte and shimmer finishes.
Comprising warm golds and browns, neutrals and rosy purples, the colours are designed to suit all skin tones.
Since the Lolita shade lipstick first launched in 2015, Kat Von D Beauty has built a collection around the chestnut rose colour, which now includes 14 products for eyes and lips.
Customers can shop the product from Debenhams stores and online via debenhams.com.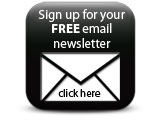 Companies