Kat Von D and Too Faced are Better Together in the new colour cosmetics collection
The tattoo artist has collaborated with the brand to release a UK range
Too Faced has collaborated with tattoo artist and reality television celebrity, Kat Von D, to launch the limited edition Better Together collection.
Available at Debenhams on Oxford Street, London, the range includes three make-up sets: the Ultimate Eye Collection (£46), a 12-piece heart shaped eyeshadow palette, as well as Cheek & Lip Makeup Bag Set (£33) and Bestselling Mascara & Liner Duo (£18).
The brand aimed to bring "the signature bold and edgy beauty from Kat Von D" to consumers with its new collection.
Last year, Kat Von D entered the UK market through Debenhams - increasing the stores beauty sales by 43%.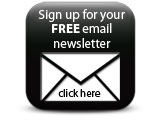 Launch: out now
Companies