Kat Von D's August Flash Sale brings out the Sinner in shoppers
Beauty fans have only 48 hours to buy The Sinner Set via Sephora online
Today is the final day that beauty fans can take part in Kat Von D's August Everlasting Flash Sale.
The tattoo artist started the 48 hour quick-fire discount programme with Sephora in January.
On the first Wednesday of every month consumers have the opportunity to purchase exclusive shades of colour cosmetics and limited edition sets before they launch.
This month consumers had 48 hours to get hold of The Sinner set ($88).
The set features the Everlasting Liquid Lipstick and Lip Liner in Sinner (a plum shade), as well as two edps.
Kat Von D, said: " These scents are so special to me that I wanted to expand Saint + Sinner into our Everlasting franchise.
"Sinner is an earthy, woody fragrance with notes of mandarin, vanilla and cinnamon so we chose a deep plum shade for the Sinner Everlasting Liquid Lipstick and Everlasting Lip Liner.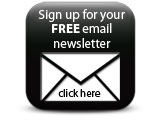 "There are two sides in all of us and The Sinner Set is the perfect lipstick and fragrance duo to bring out your inner Sinner – edgy, unapologetic and empowering."
Companies