Kate Moss' daughter Lila Moss lands first modelling deal with Marc Jacobs Beauty
To promote the brand's spring collection, Lila Moss was photographed by David Sims for the luxury make-up brand
Marc Jacobs Beauty has named Kate Moss's daughter, Lila Moss, as its latest face.
The 16-year-old's first major modelling campaign will debut through the brand's exclusive retail deal with Harvey Nichols from 11 October.
Available from February 2019, Moss is promoting the Marc Jacobs Beauty's spring collection.
The imagery was shot by David Sims with creative direction Katie Grand, hair by Guido Palau and nails by Jin Soon Choi.
The make-up, by Diane Kendal, focuses on Marc Jacobs Beauty's Fineliner Ultra-Skinny Gel Eye Crayon in (Grape) Vine.
"When I met Lila Grace for the first time in 2008, I was on a holiday in Ibiza and went to Formentera for the day to visit with her mom, Kate Moss, and other friends and family," said the designer.
"At just 6 years old, lila's strong character, demeanor and great beauty was already very apparent.
Instagram/@marcbeauty
"The next time I saw Lila was in August of 2011 at Kate's wedding, her character was even more dynamic and her beauty even greater.
"This past July is the last time I saw Lila when Kate brought her to the set of our Marc Beauty campaign shoot with David Sims. It was a bit surreal to have Kate in the studio with Lila as it brought back memories of the first time I met Kate when she was 18 years old and cast to walk for the Perry Ellis' Spring/Summer 1993 Grunge Collection."
Jacobs continued: "Kate and I became very close after the Grunge Collection and remain lifelong friends (much of which is very well documented!).
"When Lila came to NYC to work with us in July to be the face of our latest beauty campaign it felt a bit like an intersection of my personal and professional life coming full circle as we gathered in the studio with David Sims, Katy Grand, Guido Palau, Diane Kendal and Kate Moss.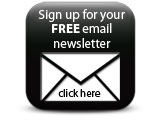 "It is with great pride and a full heart that I share this (first) image from our shoot with the incredible Lila Moss in her first ever campaign for Marc Beauty."
Companies