Kate Moss designs Red Nose Day Rimmel lipstick
Red Nose Red is currently on sale
Iconic supermodel and face of Rimmel London, Kate Moss, is putting her support behind this year's Red Nose Day campaign by designing and developing a special limited edition version of her Rimmel London Kate lipstick.
The lipstick (£5.49), renamed Red Nose Red, is currently on sale in Boots, Superdrug and grocery stores across the UK; for every lipstick sold, £1.67 will go to Comic Relief, the charity behind Red Nose Day.
This year, Red Nose Day will fall on 13 March, and Rimmel is encouraging consumers to "join the fun by making your face funny for money!".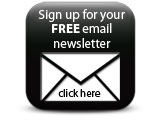 The brand is calling on beauty fans to apply Moss' bright red lipstick, then pose for the camera, before sharing on social media with the hashtag #GetTheRedNoseLook. Last year, Red Nose Day raised a phenomenal £100,331,808 to help people in the UK and across Africa, adding to the funds Comic Relief requires to run its thousands of projects.
Companies