Kate Somerville shares her journey to skin care entrepreneur in new documentary
The celebrity facialist boasts clients including Eva Mendes, Demi Moore and Kate Hudson as well as a best selling skin care range
Celebrity facialist Kate Somerville is giving consumers a behind-the-scenes look at her skin care empire with the release of a new documentary.
Launched to coincide with the 15-year anniversary of her eponymous skin care brand, the six-and-a-half-minute video follows Somerville's personal and professional journey which led her to open the Skin Health Clinic on Melrose Place, Los Angeles, US.
The Clinic is said to be known for its cutting-edge treatments as well as celebrity clientele, and today acts as both a laboratory and incubator for Someville and her team to develop new product formulas and innovations.
Somerville said: "I hope this film empowers and educates people, not just on skin health, but on female entrepreneurship and perseverance.
"It is important for me to share this message – my background is a fundamental part of the brand and has been a driving force behind how I have been able to grow the company to where it is today."
Directed by Aaron Kelly, the documentary features insight from Somerville's friends and industry experts including celebrity make-up artist Spencer Barnes; Gwen Flamberg, Executive Beauty & Style Editor of Us Weekly; and Jane Larkworthy, Beauty Editor-at-Large at The Cut.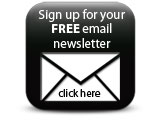 Consumers can watch the This Is Kate video now on the Kate Somerville YouTube channel.
Companies