Kate Winslet is the new frontwoman for L'Oréal Paris
British actress joins Viola Davis, Helen Mirren and Jane Fonda as face for French beauty giant
L'Oréal Paris has named British actress Kate Winslet as its latest frontwoman.
In her new role, the Oscar-winning actress will rub shoulders with other Hollywood stars, joining the team's entourage of famous faces including Jane Fonda, Helen Mirren and Viola Davis.
According to Fashion Network, Winslet could make an appearance for the brand as soon as July for the Cannes Film Festival, of which L'Oréal has been a beauty partner for the last two decades.
"Kate Winslet is a true icon, in film and as a strong woman, an empowering voice in our mission at L'Oréal Paris: Believe in yourself, so the next generation doesn't doubt it for a moment," said Délphine Viguier-Hovasse, Global Brand President for L'Oréal Paris.
"With her talent for elevating women's stories and supporting those without a voice, Kate Winslet shares our reason for being at L'Oréal Paris; to encourage women to know their worth, celebrate their beauty and dare to be themselves."
The decorated actress and Titanic star, who won her first Academy Award in 2009 for The Reader, is no stranger to a beauty link-up.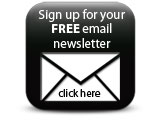 She has been a long-standing brand ambassador for Estée Lauder-owned beauty brand Lancôme, recently working with the brand to help end illiteracy among young women in the UK.
Companies