Katrina Kaif ends contract with L'Oréal Paris
Bollywood actress will not renew contract to avoid conflict with new retail business
Katrina Kaif by Bollywood Hungama, via Wikimedia Commons
L'Oréal Paris and Katrina Kaif have mutually agreed not to renew their current deal to avoid a conflict of interest with Kaif's upcoming retail plans.
Kaif is one of the most successful Bollywood actresses of all time and the only one to have appeared in two of the top five box office successes.
She was named as a spokesperson for L'Oréal Paris in 2013, coinciding with the launch of Dhoom 3, one of the highest grossing Bollywood films of all time.
The British-born actress previously represented L'Oréal Paris at the Cannes Film Festival in 2015 and joined the brand's La Vie En Rose campaign in January 2016.
However, the brand and actress have now agreed to part ways after their contract expires at the end of this year.
In a statement, Kaif said: "I have a great relationship with L'Oréal Paris and will continue to be with the brand until the end of the year. We have mutually agreed not to renew the contact since working in beauty retail will entail working with multiple brands."
Shalini Raghavan, Chief Marketing Officer for Consumer Products Division at L'Oréal India, added: "Katrina shared with us her vision for a beauty retail venture, and her passion for this new opportunity was obvious. She is a great spokesperson for beauty and has been a wonderful brand ambassador for L'Oréal Paris since 2013."
He added: "We wish her every success and look forward to working with her in her avatar as a retail partner."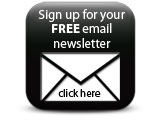 Kaif is planning to launch her own beauty retail outlet after constantly being asked by her fans for beauty tips and advice.
Companies