Kenzo flies high with new edp Flower In The Air
Japanese fragrance and fashion brand Kenzo (LVMH) is looking to extend the success of its flagship fragrance, Flowerbykenzo, with a new scent entitled Flower In The Air. Released 13 years after the launch of Flowerbykenzo, the new fragrance represents a departure from the brand's poppy-inspired blockbuster fragrance, both in composition and bottle design.
Composed by master perfumer Alberto Morillas, Flower In The Air is described as an 'exceptional ethereal flowery scent' and is said to represent his interpretation of the scent of an 'ideal rose'. The fragrance itself blends rose oxide for a 'touch of modernity', along with rosebud, derived from the steam distillation of rose petals, May rose absolute and May rose infusion (Centifolia rosa) developed from the maceration of petals in alcohol to produce an 'enveloping, honey-like, sensual edge'. The rose notes are also balanced by gardenia, which gives the fragrance a green facet, along with magnolia for its fresh, citrus edge.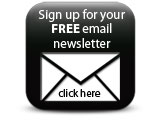 Moving away from the slim shape of the original Flowerbykenzo bottle, the flacon was created by Serge Mansau, who designed the original bottle, to feature a stemless poppy that gives the viewer the impression that it is floating in mid air. Flower In the Air eau de parfum launches in August priced from £39/30ml.
Companies