Kérastase names Anja Rubik as face of new campaign
The supermodel will front the Visions of Style II campaign to promote L'Incroyable Blowdry
Kérastase has appointed supermodel Anja Rubik as the face of a new campaign to promote its new product L'Incroyable Blowdry.
The 32-year-old Polish-born model appears in a series of photos sporting different hairstyles achieved with a blowdry. The Visions of Style II campaign showcases ten looks, including: La Rebelle, L'Ambitieuse, L'Enigmatique, La Romantique, La Bohème, L'Intemporelle, La Flamboyante, La Sensuelle, L'Audacieuse, L'Impulsive.
Vincent Nida, Kérastase General Manager, said: "Anja Rubik is a transcendent beauty with audacious style. She is a woman of boundless talent, and inspires through her multi-faceted forms of creative expression. For these reasons, we are very proud to welcome Anja as the face of Visions of Style II for L'Incroyable Blowdry. A woman's hair is an expression of her identity. Anja's transformation into these ten personalities shows how a woman can use her hair to highlight different aspects of her identity and femininity. Anja captures this perfectly through her sophisticated, diverse and worldly nature."
Speaking about her appointment, Rubik added: "I've been faithful to Kérastase products for many years. I'm so happy to be the face of Visions of Style II because Kérastase reflects my personality. There is a truly unique, luxurious quality to the brand, as well as a transformative element. For me, it's important to grow and constantly change and evolve. I love that L'Incroyable Blowdry empowers you to be whomever you want to be by making it so easy to style and restyle your hair."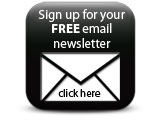 L'Incroyable Blowdry (launching in February 2016 in salons) is a head lotion that is said to make blowdrys last longer by containing patent-pending reshapeable micro wax technology. Microparticles in the lotion are stimulated by heat, such as a hairdryer, to lock the style into position, without being stiff.
Companies