Key Account Manager – South Wales – Salary DOE (AE1596)
Make a significant contribution to the company's success by securing profitable opportunities
Do you have an impressive track record in account management or business development for a contract manufacturer or B2B company?
Do you have with a Science Degree and a strong grounding in science, nutrition or pharmaceuticals?
This industry-leading company develops and manufactures products for the nutritional supplement and OTC markets across Europe and worldwide.
In this newly created role, you will make a significant contribution to the company's success by securing profitable opportunities and driving business to deliver ambitious growth targets.
You are confident to present to all levels and not afraid to challenge or negotiate where needed as well as using your scientific education and experience selling a scientific-led product.
You enjoy using your FMCG, food and drink, pharmaceutical or nutrition knowledge and contacts to approach, negotiate and win new customers.
You will look after several of the company's top accounts with full responsibility for all commercial aspects. You must be confident working closely with your customers and managing £1m plus accounts.
You will work closely with the company's internal teams and the customers' contacts to plan and manage sales and orders.
You handle enquiries and proposals promptly and constructively, providing service standards that consistently exceed expectations, and always with an eye to new opportunities.
The company is known for its proactive approach to science-based innovation and new product development. You will focus on this aspect of the business energetically, working with your current and prospective new accounts to generate impressive incremental business.
Your base will be in the company's HQ in South Wales. There is some scope for flexible working, but you will need to spend most of your time there.
If you want to be part of an exciting, world-class company, apply now.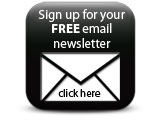 Email your CV to ae@arthuredward.com or contact:
Heidi Bannister 01183 778 393 / 07747 792 272 / heidib@arthuredward.com
Ana Filipa Calado 07792 958 152 / filic@arthuredward.com
Joseph Bannister 07393 818 620 / joeb@arthuredward.com
Featured Companies