Keystone Industries appoints new Senior Vice President, Polychromatic
Keystone Industries announces Bill Boraczek as Senior Vice President of Polychromatic
Bill Boraczek
Keystone Industries, the leading global provider of high-tech, professional nail products, is proud to announce Bill Boraczek as Senior Vice President of Polychromatic. Polychromatic is the Nail Polish and Treatment division of Keystone Industries. Reporting to Cary Robinson, President and CEO of Keystone Industries, Bill will lead sales, marketing and product development. He will succeed Tracey Leacock, former President of Polychromatic.
Bill joins Keystone from Coty Inc. where he was most recently Senior Vice President of Marketing and Creative Services for O.P.I. He also led Sally Hansen Marketing for 14 years, leading the brand from the #3 nail polish to the #1 nail brand in the U.S.A.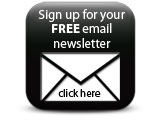 Products Bill launched include Insta-Dri Nail Color, Complete Salon Manicure, Airbrush Legs, and Miracle Gel, the biggest launch in Mass Nail Color history. Bill has also held positions at Revlon, L'Oreal and Clairol. He holds a B.A. from the University of Notre Dame and an M.B.A. from Columbia University.
Featured Companies