Kiehl's chooses child-resistant Polyfoil
For highly concentrated cosmetic formulas, such as those used in the Kiehl's Apothecary Preparations range, child-resistant packaging is required in the US.
For the skin-strengthening concentrates in its new customisable line, L'Oréal-owned Kiehl's opted for the 13.5mm diameter Polyfoil nozzle tube with child-resistant closure from Neopac.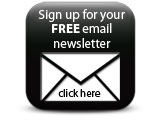 Other benefits, according to the supplier, include its strong barrier and ergonomic nozzle.
Featured Companies