Kiehl's welcomes Chinese New Year with Singapore Airport pop-up
The cult US skin care brand has partnered with Sheffield-born, UK, illustrator Jonny Wan for the new packaging design
L'Oréal-owned American beauty brand Kiehl's is celebrating the Lunar New Year with a new pop-up at Singapore's Changi Airport.
In partnership with Sheffield-born, UK, illustrator Jonny Wan, Kiehl's has rebranded its products with limited-edition Chinese New Year packaging.
Wan graduated from the Manchester School of Art in 2008 and has worked as a freelance illustrator since, and has formerly worked with Ford, Audi, Kidrobot, Microsoft and Nokia.
At the centre of the rebrand is a the character Lucky, a pig which is depicted travelling from New York City to Asia.
The pig has been referenced as, according to the Chinese zodiac, 2019 is the Year of the Pig.
Running from 23 January to 28 February, the pop-up will also host a figure of the official Singapore mascot, Merlion.
Meanwhile, a virtual reality motorbike and fortune card machine will be on the site to engage shoppers.
Kielh's was first founded in 1851 by John Kiehl in Manhattan, New York, and today has more than 250 stores globally.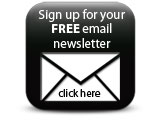 Companies