Klarna's $5.5bn firm named largest fintech in Europe
American rapper Snoop Dogg is among the Gen-Z banking provider's shareholders
Swedish payments and banking provider Klarna has been named the largest fintech firm in Europe.
After raising US$460m in equity funding, it reached a post money value of $5.5bn (£4.5bn), taking it to the sixth biggest fintech company worldwide.
The funding will drive its US expansion where it is growing at an annual rate of six million new US users, according to the brand, where it now powers more than 3,000 merchants.
Klarna's business model works with a 'buy now' 'pay later' system, giving customers the option to pay in instalments or pay 30 days after purchase, with its target market hitting Gen-Z consumers.
American rapper Snoop Dogg became a shareholder in January this year, and was tapped as the face of its major marketing campaign 'Get Smoooth'.
"This is a decisive time in the history of retail banking," said co-founder and CEO Sebastian Siemiatkowski.
"We are humbled and honoured, and now also further empowered, to play a role in this improvement of an industry for the benefit of the consumer, worldwide and in the US in particular."
Today, it has 130,000 merchant partners, including beauty retailers Sephora, Beauty Bay, Lookfantastic and The Beauty Store, and has one million daily transactions.
The funding round was led by Dragoneer Investment Group, while other investors include the Commonwealth Bank of Australia, HMI Capital and Merian Chrysalis Investment Company.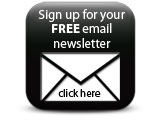 The firm's round of funding in April exceeded its $100m target.
Companies