Kobe Bryant's personal care brand Art of Sport drives retail presence with investment deal
The personal care brand was co-founded by the late basketball legend, professional wrestler Brian Lee and entrepreneur Matthias Metternich
Personal care brand Art of Sport, co-founded by the late basketball legend Kobe Bryant, has landed a new round of investment funds.
The brand said it will put the cash injection towards expanding its retail footprint, developing new products and driving brand awareness.
Speaking to Cosmetics Business, the brand's CEO and co-founder Matthias Metternich, said the brand's focus will be to land retail deals with like-minded partners.
"Our focus is to partner with national retailers who understand our purpose and are energised to introduce our unique platform of high performance skin care products with clean standard ingredients to their customers," he said.
"When we launched last year, our vision was to create a new type of personal care brand, built for active lifestyles, with high performance, better for you formulas that athletes can trust to apply to their skin every day.
"We believe that by listening to athletes and remaining obsessively focused on performance, ingredients and clean formula standards, we'll build an iconic brand that moves the entire industry forward."
Art of Sport aims its products at professional athletes and features a portfolio of 14 skus for face and body.
Metternich added: "I can't go into details on our product development roadmap.
"What I can say is that we're having a constant dialogue with our community who is telling us to continue focusing on elevating their essential, daily needs like deodorants and body wash."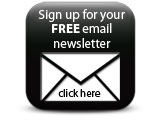 Professional wrestler Brian Lee also co-founded the brand.
Companies