Korean skin care chain Aritaum launches in the US
Aritaum brings premium K-beauty brands to US consumers
A new chain of beauty boutiques is bringing Korean skin care products to consumers in the US. Aritaum, a division of AmorePacific, has launched in the country, opening more than 70 new stores.
Pronounced "ar-ree-ta-um", the brand's name is derived from the Korean words for "beauty" and "place". Outside of America, the chain has more than 1,300 locations worldwide. The US launch has seen stores open in New York, San Francisco, Los Angeles, Washington and Boston. The chain also has several stores in Canada.
The stores stock K-beauty products across make-up, bath & body and hair care sectors. Popular items include sheet masks, softeners, serums and cushion foundations. Brands stocked include IOPE, Laneieg, Mamonde, Hanyul and Sulwhasoo.
One of the store's bestselling products is IOPE's Air Cushion – said to be the most popular foundation in Korea. Other particularly popular items include Laneige's Firming Sleeping Mask and Water Sleeping Mask.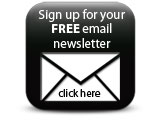 More stores are expected to launch across 2016 as the popularity of Korean brands continues to grow in the region. Jay Yim, Director of Marketing at Aritaum AmorePacific, commented: "Interest in Korean skin care products is at an all-time high for one simple reason: they work. Arituam provides a convenient destination for these incredible products and offers our consumers a chance to experience the fantastic world of K-beauty."
Companies