Korea's Fair Trade Commission investigates cosmetics industry
Investigations relate to allegations of unfair and possibly illegal business practices
South Korea's Fair Trade Commission (FTC) is investigating the country's cosmetics industry over allegations of unfair and possibly illegal business practices.
The investigation centres on the relationship between cosmetic makers and the franchisees that operate cosmetic stores for specific brands. Eight brands are under scrutiny according to the FTC: Aritaum (AmorePacific), Innisfree (AmorePacific), Etude (AmorePacific), The Face Shop (LG Household & Health Care), Tony Moly, Skin Food, Missha (Able C&C), and Nature Republic.
At the same time, the FTC is looking at business practices in the major department stores and a number of other retail sectors where franchising is common, such as coffee shops and convenience stores.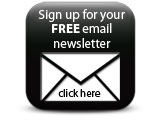 At the heart of the investigation are a series of allegations made in several retail sectors that franchise owners abuse their power by forcing franchisees to order more goods than they can realistically sell, while also imposing severe penalties on franchisees who fail to meet sales targets imposed on them.