Kourtney and Khloé Kardashian file trademarks for new beauty lines
The sisters of Kim Kardashian and Kylie Jenner are expected to venture into the make-up and cosmetics business soon
Khloé (left) and Kourtney Kardashian / Getty Images
It looks like reality TV stars Kourtney and Khloé Kardashian are taking another stab at the beauty business, by filing their own cosmetics brand trademarks.
The sisters, along with Kim Kardashian, previously made their beauty debut with Kroma but has since been in a lengthy legal battle over the name.
However, earlier this week Khloé filed applications for 'KOKO Kollection by Khloé Kardashian' and 'KOKO Kollection'.
Although there is no information about the specific goods she plans to sell, the trademark application provides some insight into her new brand.
Under the goods and services description, the trademark application details potential products could include "beauty serums; body and beauty care cosmetics; cosmetic preparations against sunburn; cosmetic sunprotecting preparations; cosmetics; non-medicated serums for use on the skin; skin care products, namely, non-medicated skin serum; sunscreen creams."
Meanwhile, Kourtney has filed legal documents to trademark the name 'Kourt' under her company 2Die4Kourt, according to TMZ.
Khloé teased the possible upcoming branding for the collection via Instagram, in which she showed logo options alongside her younger sister's Kylie Cosmetics branded stationery.
The post sparked speculation among consumers and journalists that a collaboration between the two could be in the works.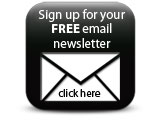 However, consumers might not want to get too excited just yet as the collections may take some time to come to fruition.
Companies