LLIO takes crystal healing sessions online amid coronavirus crisis
As more consumers face restrictions on social distancing, beauty brands are finding new ways to interact with their customers
As more consumers become confined to their houses amid the coronavirus pandemic, wellness and beauty brand LLIO has taken its crystal healing and reiki sessions online.
The brand was founded by Nia Thomas in memory of her mother, a beautician and former Beauty Queen, in an effort to bring positive energy to people's lives.
The brand was expected to host a physical class in-store, but cancelled the event due to social distancing rules implemented in the UK.
The first crystal session was hosted last night, via the brands Instagram channel @llio.love, by energy healer Maria Lodetoft with around 50 consumers attending the virtual class.
Crystal healing therapy involves using gemstones to draw negative energy from the body.
Speaking to Cosmetics Business, Thomas said: "I've always been into crystal healing and had lots of treatments.
"The aim of the brand was to take crystals into the modern world."
She continued: "The initial marketing I was doing was physical events, we were supposed to do a crystal bowl healing in the shop and we innovated it."
Today, the brand offers a range of oils infused with crystals, which can be used in the bath or shower.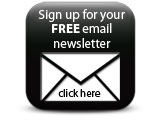 Companies