L'Occitane en Provence delights over new almond Body Balm
The new almond Delightful Body Balm will hit shelves in May 
Luxury French skin care brand L'Occitane has added a new almond-scented body balm to its product line up.
The new Amande Delightful Body Balm (£26) is designed to make skin feel soft and supple, and is scented with a mix of amber, sweet almond and freesia. 
The balm's packaging, a green olive colour, pays homage to the almond fruit and features a small light tin that has been designed for ease when travelling. 
L'Occitane sources all of its almonds from producers in the south of France in order to re-establish the trees in the Provençal area. 
The land was previously largely taken over to grow olive trees and grape vines.
Almonds have a number of health benefits and are a source of vitamin E, copper, magnesium and protein, which can help to reduce blood sugar levels, blood pressure and lower cholesterol levels.
The product will be available online via l'occitane.co.uk and in-store from May.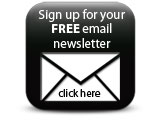 Companies