L'Occitane hires Contentsquare to detect e-commerce faults and drive sales
The AI-powered digital experience solution helps detect and react to e-commerce issues to ensure conversion
Inside L'Occitane's London flagship, Regent Street
French skin care brand L'Occitane has entered a new partnership with AI-powered digital solution firm Contentsquare to reduce e-commerce faults.
By using these AI alerts the brand hopes to detect issues that might prevent customers from completing transactions.
These notifications can also monitor changes in demand.
The brand hopes this will ensure a optimal customer experience online, which is becoming increasingly important for brand loyalty.
---
---
Laura Sayag, Ecommerce Coordinator for L'Occitane, said: "When people walk into a L'Occitane store, we aim to provide an experience that connects the customer to our brand and promotes engagement.
"At our flagship stores in New York, London and Melbourne, 4or example, we offer hand massages, product customisation, gift engraving and the chance to enjoy a special Provençal treat.
"It's critical to provide the same high level of experience in our brick-and-mortar store as we do for our online customers."
Contentsquare's CEO and founder Jonathan Cherki added: "Unlike manual alerts, users don't have to set up thresholds, avoiding the 'alerts-fatigue' that comes with being overloaded with meaningless notifications whenever a metric fluctuates normally.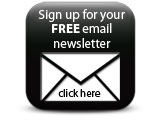 "We're excited to see L'Occitane continue to lead the industry in user experience with our new solution."
Companies