L'Occitane redesigns Canadian digital flagship store
One of L'Occitane's largest stores has been redesigned by School House to channel the elements
L'Occitane has redesigned its 1,600 sqft store in Yorkdale Shopping Centre, Toronto, Canada.
The space will offer an immersive digital experience, inviting customers to take a multi-story journey through the decor, inspired by Provence in France.
The store will opening will take place on 7 December.
"Visiting this store will be an experience like no other," said Paul Blackburn, North American Vice President of Concept Design, Construction & Merchandising.
"Upon entering, guests will feel a sense of wonderment – they will be transported to the lavender fields of Provence, learn about L'Occitane's expertise in the art of extraction, and visit the land of Corsica, home of the powerful Immortelle flower," he continued.
Provence Inspired Interior
L'Occitane commissioned the renowned creative and experience agency, School House, to design the store with the aim of channelling the elements of earth, fire, air and water.
These have been projected through specific design features inside the store: earth is mirrored through the natural stone floor; water is represented with rain shower sinks; fire is channelled through a radiating sun installation; and fragrance clouds have been created to give the illusion of air.
"We approached Yorkdale as an artistic expression of Provence, served through tactile and digital brand experiences that spark a sense of wonderment," said Christopher Skinner, founder and principal of School House.
The exterior boasts a 22 foot high glass façade with a curved video wall that is 6ft high and 18ft wide.
Inside, customers will see yellow glass archways, inspired by Provençal architecture, an interactive skin care bistro and a large hand cream section surrounded by communal seating.
The store has also been designed to reflect L'Occitane's environmentally-friendly ethos.
The lighting is LED and for the first-time in a North American L'Occitane shop, there will be an in-store bottle recycling point in partnership with Terracycle.
The store opening will take place on 7 December.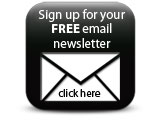 The redesign is part of bigger plans for L'Occitane and in December it will open two other revamped stores: one on Regent Street in London and the other on the Champs Elysée in Paris.
Companies