L'Oréal Hong Kong re-opens stores following protests
Consumers picketed L'Oréal brand stores yesterday following the cancellation of a Denise Ho Wan-See concert
Pear285 at English Wikipedia [CC0], via Wikimedia Commons
L'Oréal Hong Kong has confirmed with Cosmetics Business that all the stores under L'Oréal Hong Kong are operating under normal hours today, following widespread protests yesterday.
Consumers came out in swarms to picket L'Oréal brand store locations in opposition of Lancôme's decision to cancel its promotional Energizing Factory Event concert starring pro-democracy singer Denise Ho Wan-See, scheduled to take place on 19 June. The 39-year-old singer is known to support the independence of Hong Kong and Tibet.
Protestors criticised L'Oréal of kowtowing to political pressure in China by not seeing through the concert. A boycott of L'Oréal products was called for by some consumers, with many venting their opinions on social media sites using the hashtags #boycottloreal and #boycottlancome.
Alongside other stores, protestors picketed Times Square's Lane Crawford store, with some carrying yellow umbrellas, which have become a symbol of pro-democracy in Hong Kong. As a result, L'Oréal closed some of its main stores.
By Exploringlife (Own work) [CC BY-SA 4.0], via Wikimedia Commons
L'Oréal posted two statements on 5 June on its Facebook page stating that Ho is not spokesperson for Lancôme. In the other statement, it explained that Lancôme pays "utmost attention" to its fans and that due to possible safety reasons the brand had decided to cancel the event. It said the aim of the event was to create a "happy and relaxing neighbourhood event". It apologised for the inconvenience caused and thanked consumers for their continuous support.
On 8 June, Ho told the BBC: "I am quite shocked that a global brand such as Lancôme … would succumb to the pressure from Chinese tabloid news or the Chinese market."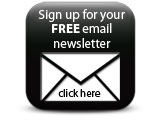 Ho also took to her own Facebook page to express her opinions. She wrote: "I understood that the decisions were made by the brand's head office in France, and I urge it to come clean on the decision, to clear my name and give the public a reasonable explanation." She continued: "The world's values have been seriously twisted when we have to be punished for seeking freedom, justice and equality, and we must face the problem seriously when an international brand like Lancôme has to kneel down to this bullying hegemony."
Companies