L'Oréal Paris encourages creativity with new virtual try-on tool
The new AR app, powered by ModiFace, will allow customers to test more than 300 of the brand's products, including hair colours and cosmetics from its website
L'Oréal Paris has announced the launch of a new AR app for customers to virtually try-on over 300 of the brand's cosmetic products.
In partnership with ModiFace, which parent company L'Oréal bought earlier this year, the brand hopes to encourage customers to be experimental with their make-up choices.
Featuring photo-realistic colour simulation and leveraging ModiFace's patented facial recognition technology, the tool can be accessed online.
Speaking about the launch, the SVP of Marketing at L'Oréal Paris, Anne Marie Nelson-Bogle said: "Our customers are at the heart of all our innovations.
"We continually strive to create bespoke experiencesthat add value for them in new ways.
"With this launch, we are excited to transform the way people can experience beauty with a new tool that offers a convenient, instant and personalised way to test L'Oréal Paris products."
To access the tool customers can visit lorealparisusa.com, select a product, click 'Try It On' in the corner of the image and choose 'Live Try On' or 'Upload Photo' to see what the product would look like when applied.
Customers can try on products from the brand's Ultra Matte Highly Pigmented Nude Lipstick to its Boost & Set Brow Mascara.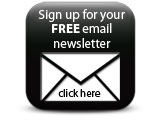 Companies