L'Oréal Paris signs six influencers to promote Infallible launches
Kaushal Beauty, Patricia Bright, Jamie Genevieve, Jake Jamie, Rady and Louisa Johnson have partnered with the brand
© L'Oréal
To promote its latest colour cosmetics launches, L'Oréal Paris has teamed up with six new influencers.
The line-up includes: Kaushal Beauty, Patricia Bright, Jamie Genevieve, Jake Jamie, Rady and Louisa Johnson.
The influencers feature in a TV ad, and will also appear in print marketing including in-store visuals in Superdrug and Boots.
L'Oréal is promoting its new Infallible Total Cover Foundation and Total Concealer Palette product launches, which provide full foundation coverage able to mask redness, acne, shine, uneven skin tone and tattoos.
The products come in a variety of shades to suit different skin tones., with colours including Radiant Beige and Cappuccino.
The promotional ad features the six influencers and text that flags up their main skin concern.
Louisa Johnson
A neon pink light then crosses the screen presenting each influencer wearing the foundation and looking flawless. The hashtag #GotItCovered then appears on the screen.
It is the second time that L'Oréal Paris has signed a male influencer to a campaign.
Jake-Jamie
In September last year, the brand released its #YoursTruly campaign featuring 23 of the UK's most influential and inspirational individuals.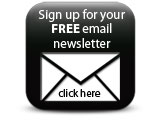 The brand's first male model Gary Thompson was among those signed, which led to widespread press coverage. Jake-Jamie, who runs the blog The Beauty Boy, is the next male ambassador to work with L'Oréal Paris.
Companies