L'Oréal USA's SalonCentric acquires 11 Four Star stores
The acquisition aims to align the two distribution business' field sales and store networks
L'Oréal USA has announced that its SalonCentric distribution business is to acquire key assets from Four Star Salon Services, including 11 stores and a number of sales consultants.
The acquisition will see the two companies' field sales and store networks align.
Four Star Salon Services is a full-service wholesale distributor headquartered in Hauppauge, New York, which supplies roughly 3,500 salons.
Meanwhile SalonCentric is L'Oréal USA's professional salon distribution business, headquartered in St. Petersburg, Florida.
Created in 2008, It operates 565 SalonCentric stores and 261 state-RDA stores, and employs 636 sales consultants.
SalonCentric distributes L'Oréal professional brands including Matrix, Olaplaex, Pureology, Redken 5th Avenue and Moroccanoil, among others.
Bertrand Fontaine, President of SalonCentric, said: "This acquisition will enable us to further expand SalonCentric and the brands we carry into a key market.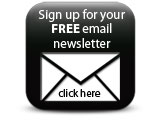 "We will increase our footprint in the north east, while sharing the SalonCentric experience, including quality education, extensive in-salon support and an elevated customer experience in SalonCentric stores, with a new community of beauty professionals."
Companies