L'Oréal backs start-ups with Partech Ventures investment
After investing in UK start-up accelerator Founders Factory in May last year, L'Oréal has now invested in a Partech Ventures fund
L'Oréal is putting more resources into backing start-ups with its latest investment in an early stage fund managed by Partech Ventures headquartered in Paris, France.
The fund, Partech International Venture VII, is said to complement L'Oréal's strategy to connect to "the world's hottest start-up scenes" and finance budding digital businesses.
Last May, L'Oréal invested in Founders Factory, a UK-based company that accelerates growth of start-ups.
The latest investment will reward L'Oréal with innovations and services including prediction and personalisation tools, AI and marketplaces.
Lubomira Rochet, Chief Digital Officer for L'Oréal, said: "Our unique relationship with Partech Ventures will give us access to a high quality and comprehensive sourcing of the best B2B and B2C digital players and contribute to the Group's global strategy of Open Innovation."
Meanwhile, Philippe Collombel, co-Managing Partner of Partech Ventures, praised L'Oréal for being among the first to "understand" the potential of digital transformation.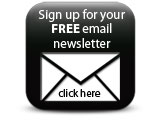 He said: "This partnership embodies Partech Ventures' international DNA and will enable win-win business opportunities for L'Oréal and our portfolio companies."
Companies