L'Oréal chooses Aptar's Serumony Premium
L'Oreal Paris has opted for Serumony Premium airless packaging from Aptar Beauty + Home to deliver its new anti-aging Revitalift Filler [HA] treatment. The pack offers a simpler aesthetic experience, and with just one press, the serum is applied to the face in a manner similar to an acid filler injection given by leading professionals.
"This packaging caught our eye at the last Cherrypack event," said Faustine Pied, Project Manager for Revitalift Laser & Filler at L'Oreal Paris. "Its shape is very suggestive of a syringe so we used it to design the serum in our range. What's more, we were won over by the functioning of the product, which is easier to dose than a serum in a pipette."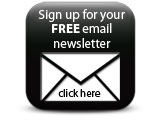 The Serumony packaging has several technical advantages, such as ultra-precise dosing to ensure correct application on each use, a highly accurate application to effectively target specific areas of the skin, and a concentrated hyaluronic acid formula protected by an airless system.
Companies