L'Oréal creates special red carpet kit for the Emmys
Colour Cosmetics | Hair Care | Retail
Brand crowdsources awards show coverage
L'Oréal gave television fans a backstage pass to the Emmy Awards this weekend through its new social media project.
The make-up brand, and official partner of the Television Academy, crowdsourced content for its coverage of the awards show. Using social media, the brand shared red carpet predictions and asked fans what they wanted to see during the show in the days leading up to the ceremony.
On Saturday night, celebrity make-up artist Sir John acted as the brand's official beauty correspondent, sharing exclusive red carpet and behind-the-scenes content on L'Oreal's social media profiles across Snapchat, Instagram, Twitter, Facebook and Pinterest. Today, Sir John, along with other beauty influencers Mara Roszak, Kari Hill and Amanda Flores, are due to report on the top beauty trends seen on the show.
A collection of L'Oréal's classic red carpet essentials – called the Icons Collection – is available at Walgreens and other US retailers to accompany the coverage. The collection includes Colour Riche Lip Colour, Voluminous Mascara, True Match Makeup, Elnett Satin Hairspray, Excellence Haircolor and Revitalift Skincare.
Sir John has created two face charts, demonstrating key red carpet looks that can be recreated by consumers using products from the Icons Collections.
Malena Higuera, Senior Vice President of Marketing at L'Oréal Paris, commented ahead of the project: "We know women yearn to experience the glamour of the red carpet, and during this year's Emmy's, we are most eager to unleash the power of social media to deliver on that want. By asking women what they want to see at the Emmys and then inviting them along for the ride as we at L'Oréal Paris step onto the red carpet and go backstage, we will create content that's meaningful and in-the-moment."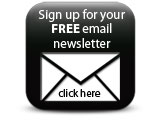 The Emmy Awards recognise excellence in the television industry. Winners at this year's ceremony included Game of Thrones which scooped a record-breaking 12 awards.
Companies