L'Oréal double-digit sales growth unwavered by Hong Kong protests
The French cosmetics company, and owner of Lancôme and la Roche-Posay, performed well in Asia, but declined in North America
Image: Instagram @lorealmakeup
L'Oréal has delivered its highest level of growth in "more than a decade", outpacing China's economic slowdown.
The maker of YSL Beaute and Lancôme reported 7.8% like-for-like sales in the third quarter, with Asia remaining the company's strongest market, despite many luxury retailers feeling the pinch in the region following months of protests in Hong Kong.
L'Oréal CEO Jean-Paul Agon said the French brand owner remains confident in the strong, yet turbulent, beauty industry.
"The strong performance reinforces our confidence in the dynamism of the cosmetics market, despite a volatile and contrasted environment, and in our ability to outperform it, in order to achieve another year of growth in our sales and profit."
At 14.2% growth, L'Oréal's Active Cosmetics Division, which includes La Roche-Posay and Cerave, was the company's strongest performer, followed closely by Luxe at 13.8%.
Robust demand for luxury cosmetics helped L'Oreal achieve double digit growth.
China, as well as India, Malaysia and Indonesia, contributed to the 22.6% uplift.
North America continued to struggle in Q3 with a decline of 1.3%. In particular, the 'flat' US make-up market has impacted both the firm's mass and luxury brands in the region.
As a result, the company has placed a greater emphasis on fragrance with the launch of Libre by Yves Saint Laurent and Idôle by Lancôme.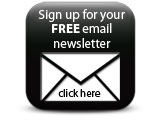 The blockbuster perfumes bolstered the sluggish Western Europe see a marginal growth of 3.2%.
Companies