L'Oréal face mask advert branded 'racist' by consumers
An ad promoting L'Oréal's Pure Clay mask sparks anger from consumers in the US
©Lorealskin / Instagram
L'Oréal is at the centre of a backlash over an ad promoting its Pure Clay mask and two other products.
The ad, which was seen in at least one drug store in Milwaukee in Wisconsin, US, features models Helen Mirren, Eva Longoria and Maria Borges.
Borges, who is from Angola in Southern Africa, is the only woman in the ad to wear a mask.
TMJ4 reported that a local woman Kristin Belkofer was upset by the ad after seeing it shared on social media.
Consequently, other consumers took to Twitter to voice their opinions.
L'Oréal's response
L'Oréal told Cosmetics Business: "The display combines images from three different products: Helen Mirren for Age Perfect Moisturizer, Eva Longoria for Revitalift Cream and Maria Borges for Pure Clay Masks.
"To ensure transparency, in campaigns for masks we always photograph spokespeople with the product applied.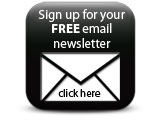 "Our displays are updated routinely so you can expect to see a new one soon."
Companies