L'Oréal family hires ex-Lazard banker for new wealth fund
Alexandre Benais hired by Bettencourt-Meyers family
L'Oréal's largest investor – the Bettencourt-Meyers family – has hired Alexandre Benais, current Managing Partner at Lazard, to invest dividends paid by the cosmetics giant.
Benais has been appointed Deputy Chief Executive Officer at Tethys – the holding company that manages wealth on behalf of the Bettencourt-Meyers family. He has also been appointed CEO of Tethys Invest, a new fund through which the family plans to make long-term investments.
The family has a 33% stake in L'Oréal. Liliane Bettencourt is said to be Europe's wealthiest woman with a net worth of more than US$33bn after inheriting her father's stake in the cosmetics company in 1957. Her fortune has been managed by her daughter and two grandsons since 2012.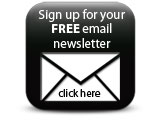 The new Tethys Invest fund will partially be funded through L'Oréal dividends, according to a statement shared by Tethys this week. Last year, Tethys received €500m in dividend payments from its L'Oréal holdings. The family also owns shares in Nestlé.
Companies