L'Oréal finds replacement for President of Active Cosmetics division
Myriam Cohen-Welgryn takes over from Brigitte Liberman, who will retire after more than three decades with the French beauty giant
L'Oréal has hired a new President of its Active Cosmetics division, after Brigitte Liberman elected to step away from the role at the end of 2020.
Liberman spent more than 30 years with the beauty conglomerate working on a number of its brands.
Her successor, Myriam Cohen-Welgryn, began her career at Procter & Gamble and has experience leading global brands and overseeing operational international markets.
She has also held managerial positions at Pepsico, Danone and most recently Mars, where she spent almost seven years with the company.
Cohen-Welgryn serves on the Board of Directors for LEAD, a network that works to promote women in the retail and consumer goods industries.
Commenting on Liberman's departure, Jean-Paul Agon, L'Oréal's Chairman and CEO, said: "I would like to thank Brigitte Liberman and express my deep gratitude for her outstanding contribution to the group over all these years.
"Thanks to her visionary skills, leadership talents and personal qualities she had led the Active Cosmetics division to new levels of success.
"It is now the group's fastest growing division, breaking the €2bn sales barrier back in 2017, and is the number one medical beauty group worldwide. We wish her the best in her new life."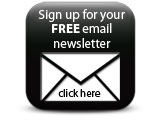 He also welcomed Cohen-Welgryn to the team and wished her success in the role.
Companies