L'Oréal heiress' daughter faces witness bribery charge
The 62-year-old faces allegations from François-Marie Banier
The daughter of 93-year-old L'Oréal heiress Liliane Bettencourt has been charged with bribery, according to Agence-France Presse.
Françoise Bettencourt Meyers, 62, has been accused by celebrity photographer Francois-Marie Banier of bribing Bettencourt's former accountant Claire Thibout with a €300,000 loan and a €400,000 gift.
Banier alleges Bettencourt Meyers bribed Thibout in return for false testimonies in the case that later saw Banier receive a three-year jail term and more than €500,000 in fines and damages.
In 2015, Banier was convicted of exploiting Bettencourt, who suffers from dementia, and fleecing her of up to €1bn.
The allegations against Banier were originally brought against him by Bettencourt Meyers, although Bettencourt Meyers did reach a deal with Banier and dropped her complaint. Banier was, however, still sentenced because proscutors proceeded with the charges.
Now the tables have turned and Banier is accusing Bettencourt Meyers of transferring a cash bribe to Thibout in 2012; Thibout gave a testimony during Banier's case, which Banier claims helped Bettencourt Meyers protect her mother's fortune.
Bettencourt Meyers' lawyers Jean Veil and Nicolas Huc-Morel are rejecting Banier's accusations and plan to appeal the charge. Veil was reported to have said that the case had no grounds to stand on because the loan given to Thibout was made after Bettencourt Meyers had already dropped her complaint against him. Veil claimed Bettencourt Meyers would have had no reason to bribe Thibout or any other witnesses.
Banier appealed his court decision and was retried in Bourdeaux in May this year with three other defendants also embroiled in the case. The court ruling is due to take place on 24 August.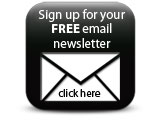 Liliane Bettencourt is considered to be the wealthiest woman in Europe with a net worth of more than US$33bn after inheriting her father's stake in the cosmetics company in 1957. Today her fortune is managed by her two grandsons and Bettencourt Meyers.
Companies