L'Oréal in talks to buy Mont-Blanc thermal spa brand
Company is on track to acquire Société des Thermes de Saint-Gervais-les-Bains
L'Oréal is in line to acquire Mont-Blanc-based spa group Société des Thermes de Saint-Gervais-les-Bains and the licence to use the Saint-Gervais Mont Blanc brand.
The company has submitted a "firm offer" to the Ridavis Group, which has in turn granted exclusive negotiation rights to L'Oréal. If the terms of the deal are settled soon, the acquisition should be completed in the next few months.
Each year, visitors make the trip to France's Les Thermes de Saint-Gervais to bathe in its natural waters, which are claimed to have health benefits. The water that fuels the the thermal spa was created in 1807 and is supported by a unique ecosystem.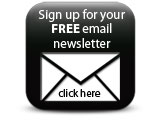 The Saint-Gervais Mont Blanc products are made with 100% Mont Blanc thermal spring water as well as extracts of Alpine plants. The collection features moisturising and soothing products for the face and body including Hydrating Serum and Essential Care moisturiser. The latter is said to provide intense skin hydration for up to 12 hours.
Companies