L'Oréal makes a 'Comeback' with part two of Elvive campaign
The brand has announced the second half of its Comeback campaign to launch its new range of Elvive Hair Care
L'Oréal has announced the release of the second phase of its Comeback campaign starring singer-songwriter Camila Cabello.
After the release of the first campaign, featuring Stranger Things star Winona Ryder, the brand suffered a social media backlash claiming it was insulting to the Golden Globe-winning actress.
However, so far, so good for the Havana singer Cabello, who has openly discussed her own personal comeback.
Cabello said: "I think a comeback is defined as struggling through something and having the strength and resolution to push past it.
"For me, it was about taking chances, aiming high and believing that I was worth it. I can now finally hear everything my heart was telling me."
The campaign was directed by French-born American filmmaker, Roman Coppola, the brother of Oscar-winning screenwriter Sofia Coppola.
Tim Coolican, President of L'Oréal Paris USA, said: "We are very proud to partner with Camila for the launch of Elvive.
"Elvive was designed to address the 80% of women in the US who experience some form of hair damage daily.
"The line builds on L'Oréal Paris' commitment to creating innovative products, service and experiences that help people look and feel their best every day."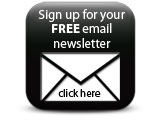 Cabello's campaign primarily focuses on L'Oréal's Extraordinary Oil range, which is designed to target dry and undernourished hair.
Companies