L'Oréal moves into K-beauty with Stylenanda acquisition
The French beauty giant bought the South Korean make-up and lifestyle brand from founder So Hee Kim for an undisclosed amount
stylenanda.com
L'Oréal has acquired South Korean make-up and fashion brand Stylenanda, taking its first step into K-beauty.
The announcement comes after a month of increasing speculation regarding the French brand owner's relationship with the Seoul-headquartered company.
With a retail presence in Tokyo, Seoul, Hong Kong, Beijing, Bangkok and Kuala Lumpur, the 100% takeover will increase L'Oréal's foothold in the Asian millennial market.
"With this acquisition, L'Oréal Korea will substantially reinforce its presence in the accessible make-up market," said Yann Le Bourdon, President of L'Oréal Korea.
"We are very proud to welcome the group's first Korean beauty brand and contribute to bringing Korean beauty and style to the rest of the world."
So Hee Kim, CEO and founder of Stylenanda, added: "We strongly believe that this transaction will be a landmark breakthrough for Stylenanda.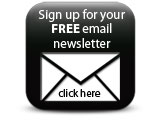 "Grounded on L'Oréal's solid support and global platform, we envisage to expand Nanda's footprints internationally, becoming a world-renowned brand to lead global trends in beauty."
Companies