L'Oréal on the hunt for new CEO to replace Jean-Paul Agon
Nicolas Hieronimus, the long-standing beauty boss' deputy, is tipped to take the top job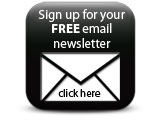 Jean-Paul Agon joined the French beauty heavyweight in 1978
Beauty giant L'Oréal is said to be looking internally for the successor of its long-standing CEO Jean-Paul Agon.
The 63-year-old business veteran told a shareholder meeting that a replacement had been recommended by the French company's Board.
"The Board estimated that L'Oréal had enough resources internally to find very high quality candidates, so the governance and nomination committees are working on that," said Agon in the meeting, which was screened live due to the coronavirus pandemic.
According to sources, Nicolas Hieronimus, Agon's deputy and Head of Divisions is tipped for the top job.
Agon joined the Garnier and Urban Decay owner more than four decades ago as Manager of its Consumer Products Division before being appointed as CEO in 2006 and Chairman five years later.
Throughout his career with the firm, he has also served as President of L'Oréal's USA arm, General Manager of its Asia region and Managing Director of L'Oréal Germany.
Since being at the helm, Agon has overseen many changes at the 110-year-old company including spearheading its ethical and social agenda.
Earlier this month, L'Oréal set out a sustainability programme outlining its 'next generation' of commitments for 2030.
The beauty heavyweight pledged to cut all virgin plastic from its products, opting for recycled or bio-based sources.
It also wants to reduce 50% per finished product of its greenhouse gases, compared with 2016, and in May pledged €150m to an environmental funding pot and the L'Oréal For the Future initiative.
Companies