L'Oréal opens up 500,000 shares to employees
This is the second time the French beauty giant has offered shares through its Employee Share Ownership Plan
L'Oréal has announced the launch of its second Employee Share Ownership Plan, two years after its debut introduction.
The French beauty giant is expected to roll-out the plan to 57 countries worldwide, which will allow L'Oréal employees to purchase 500,000 shares in a 'classic' subscription formula, where the investment will vary with changes in the company's share price.
The subscription period will run from 17 September to 2 October 2020, and settlement is planned for 3 November.
The Kiehl's owner will set the share price on 14 September, which will be equal to the average of the opening price of the business' shares on the Euronext Paris exchange over the 20 trading days preceding the decision, with a 20% discount.
"This year, after the success of the first plan in 2018, we want to once again involve our employees in the prosperity of our group," said Jean-Paul Agon, Chairman and CEO of L'Oréal.
"This second Employee Share Ownership Plan is a new opportunity to allow those who wish to do so to support the development of the company and participate in its strategic project.
"This new plan reaffirms our ambition to unite our employees more closely with L'Oréal's future."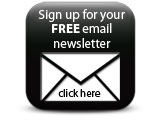 Employees' purchased shares will be blocked for a five-year period, subject to early released exceptions outlined by a country's specific regulations.
Companies