L'Oréal promotes Kiehl's boss to head up luxury beauty portfolio
In her new role Cheryl Vitali will be responsible for Urban Decay, IT Cosmetics, Clarisonic and Kiehl's
Cheryl Vitali and Leonardo Chavez
L'Oréal has promoted the Global President of beauty brand Kiehl's, Cheryl Vitali, to lead a portfolio of L'Oréal Luxe brands.
In her new role as Global President of L'Oréal's portfolio of American luxury brands, Vitali will head up Urban Decay, IT Cosmetics, Clarisonic and Kiehl's.
Since joining the business in 2003 Vitali has worked on marketing efforts for a number of L'Oréal's brands including Lancôme, Maybelline New York and Garnier.
She has also been hailed for her leadership skills and strategic growth of Kiehl's.
"Cheryl's legacy on Kiehl's, the business and the teams is simply remarkable, and her impact as a leader and innovator of a distinct indie brand has been major," said L'Oréal Luxe's Global President Cyril Chapuy.
"In the name of the division, I want to sincerely thank and congratulate Cheryl."
Succeeding Vitali as Global President is seasoned L'Oréal executive Leonardo Chavez.
Chavez's 20-year career with the company has seen him serve in a number of senior marketing roles across Maybelline New York and Lancôme.
"Leonardo is a visionary, experienced global leader who will bring his intelligence, intensity and creativity to Kiehl's," said Vitali.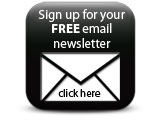 "His beauty industry and global knowledge will benefit Kiehl's greatly as it continues its dramatic growth pace around the world."
Companies