L'Oréal puts personalisation in hands of consumer with new AI-powered skin tool
The new Perso device creates tailored skin care formulas based on customers' individual skin needs
Beauty heavyweight L'Oréal has unveiled a new AI-powered beauty tool to deliver personalised cosmetic and skin care formulas.
The new Perso device creates personalised formulas by analysing the skin's condition, assessing environmental conditions and identifying personal skin care concerns, such as fine lines and wrinkles.
By collecting data through the AI-powered app, Perso is claimed to create a tailored skin care formula, which can be applied to the skin through its motor system at the top of the device.
"L'Oréal is one of the most trusted names in beauty, and with Perso, we are putting personalised technology directly into the hands of our consumers," said Guive Balooch, Head of L'Oréal's Technology Incubator, which developed the device.
"We know that customisation relies on information about your unique skin and personal preferences as well as your environment, this technology accounts for that."
The device is designed to become more sophisticated over time letting the user know what products are working and automatically adapting future formulas.
Meanwhile, Perso's future capabilities will incorporate real-time trend information via social media, as well as colour matching technology; this will allow customers to design a lipstick shade to match their outfit, for example.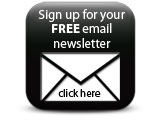 Nicolas Hieronimus, L'Oréal's Deputy Chief Executive Officer, added: "Building on our deep scientific heritage and leadership in innovation, L'Oréal is one again leveraging advanced technology to create smart beauty products and services that answer the needs of our consumers and offer them near-limitless personalisation and precision."
Companies