L'Oréal rallies employees in WorldPride March for Me campaign
Set to take place on 30 June, the march will see 860 employees take to the streets of New York City
WorldPride sponsor, L'Oréal, is rallying its employees to march through New York City as part of its March for Me campaign.
March for Me also invites members of the public to virtually join the 860 employees by submitting a photo of video of themselves, via Instagram, email or in person, which will be projected on screens on top of the L'Oréal USA float.
This year's WorldPride marks the 50th anniversary of the Stonewall Uprising, a series of violent demonstrations between members of the gay community and police in Greenwich Village, New York.
Set to take place on 30 June, L'Oréal is working in conjunction with its employee-driven think tank, OUT @ L'Oréal, to represent those who will not be at the march, but who want to demonstrate their support for the LGBTQIA+ community.
"We celebrate individuality and champion self-expression at L'Oréal, which anchors our global mission of Beauty for All," said Xavier Vey, President of L'Oréal Luxe USA.
"It has been truly energising to see how our employees, led by the OUT @ L'Oréal employee think tank and its allies, have worked together to create a platform and campaign that embraces inclusivity at a global scale.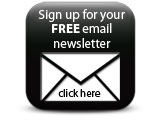 "I am humbled that the efforts of a small group of passionate people have led to a worldwide movement at our company."
Companies