L'Oréal ramps up SkinCeuticals bricks-and-mortar presence with new SkinLab
The US space offers holistic skin care services and product discovery areas
SkinCeuticals has expanded its retail and treatment presence in the US with a new SkinLab.
At the Stamford, Connecticut, destination customers can receive holistic skin care treatments using the L'Oréal-owned brand's beauty products.
The services, which will be led by dermatologist and cosmetic surgeon Kim Nichols, are said to be individually tailored for each customer and range from red light therapy to microneedling.
"We are thrilled to partner with Nichols on the opening of SkinLab in Stamford," said SkinCeuticals' General Manager Christina Fair.
"Her commitment to providing a comprehensive and accessible experience to her clientele advances our mission of offering the most cutting-edge treatments and well-rounded skin care regimes to all consumers who walk through the SkinLab doors."
Customers will be able to discover new products and shop brand heroes, including SkinCeuticals' antioxidants and corrective creams.
In addition to treatments, the SkinLab will offer aesthetic services such as injectables, neuromodulators, fillers and IV drips.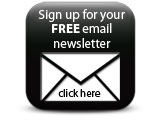 Companies