L'Oréal sets up East African base in Kenya
Particular interest in Ethiopia, Uganda and Tanzania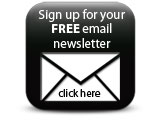 L'Oréal has announced the opening of a subsidiary in Kenya which will function as a base for the East African region. The group, which earlier set up a subsidiary in Nigeria, has said it is interested in expansion into good growth markets, notably Ethiopia, Uganda and Tanzania.

L'Oréal has invested significantly in ethnic hair care products in recent years with its Softsheen Carson brand, developed in the US, selling strongly in the African market.

L'Oréal's main sources of growth in the first nine months of 2011, however, have been the Asian, North American and Latin American regions. Sales in the period rose about 3.9% to just over €15bn. Growth in the reporting period on a like-for-like basis was 5.1% or 5.7% if currency factors are discounted.
Companies