L'Oréal splits from long-standing spokesmodel Cheryl
The French cosmetics giant joined forces with the former Girls Aloud band member in 2009
Beauty giant L'Oréal has taken the decision to part ways with long-standing spokesmodel Cheryl (formerly) Cole.
The French cosmetics brand is said to not be renewing the former Girls Aloud band member's million pound contract this summer.
Cole has worked across the brand's hair care, colour cosmetics and skin care campaigns for the last nine years, but according to L'Oréal she will remain a "friend" of the brand.
The 35-year-old said: "I have had an amazing experience as L'Oréal Paris' UK spokesmodel for the past nine years and have loved working with the team.
"It always felt like more than a partnership and I would like to thank them all for the opportunities it has afforded me."
It is understood that L'Oréal will not be replacing Cheryl with another spokesperson.
Meanwhile, a brand spokesperson added: "We're very proud to have worked with Cheryl for nine years and to have been part of her story, sharing and celebrating all things 'worth it'."
The brand is currently represented by an army of A-listers including Eva Longoria, Camila Cabello, Duckie Thot, Amber Heard and Helen Mirren.
---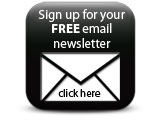 Companies