LVMH dares London employees to pitch business ideas
The conglomerate brings its 'intrapreneurial' DARE programme to London and selects three winning projects to sponsor
LVMH is backing three business projects pitched by its own employees as part of its 'intrapreneurial' programme Disrupt Act Risk to be an Entrepreneur (DARE).
The conglomerate recently held the programme in London for the first time, following other internal events held in France, Italy, China and the US.
DARE, which launched in 2017, challenges employees to use their industry knowledge and creativity to fuel innovation and excellence within the company.
Chantal Gaemperle, LVMH Group Executive Vice President, Human Resources & Synergies, DARE, said: "The DARE initiative is a cornerstone of our talent development strategy, rooted in our core belief that it is our people who make the difference.
"It is an opportunity for our talents from all over the world to develop and hone their skill-set, to network, and to discover and share ideas with the aim of fostering open innovation within the group.
"It promotes a culture of entrepreneurship within the group that is a fundamental value of LVMH,"
For the inaugural DARE London event, employees across the EMEA region met in London to brainstorm ideas around the theme of 'shaping the consumer experience of tomorrow'.
Previous themes have included the future of luxury and sustainable development, and gender equality.
They were joined by students from Central Saint Martins and Imperial College London, who collaborated on the ideas.
Pitches were then made to a jury of executives from LVMH, its Maisons and external business leaders.
The jury selected three projects that will now be sponsored by LVMH, although details of the winning ideas have not been revealed.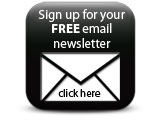 Companies